the Grand America - La Bonne Vie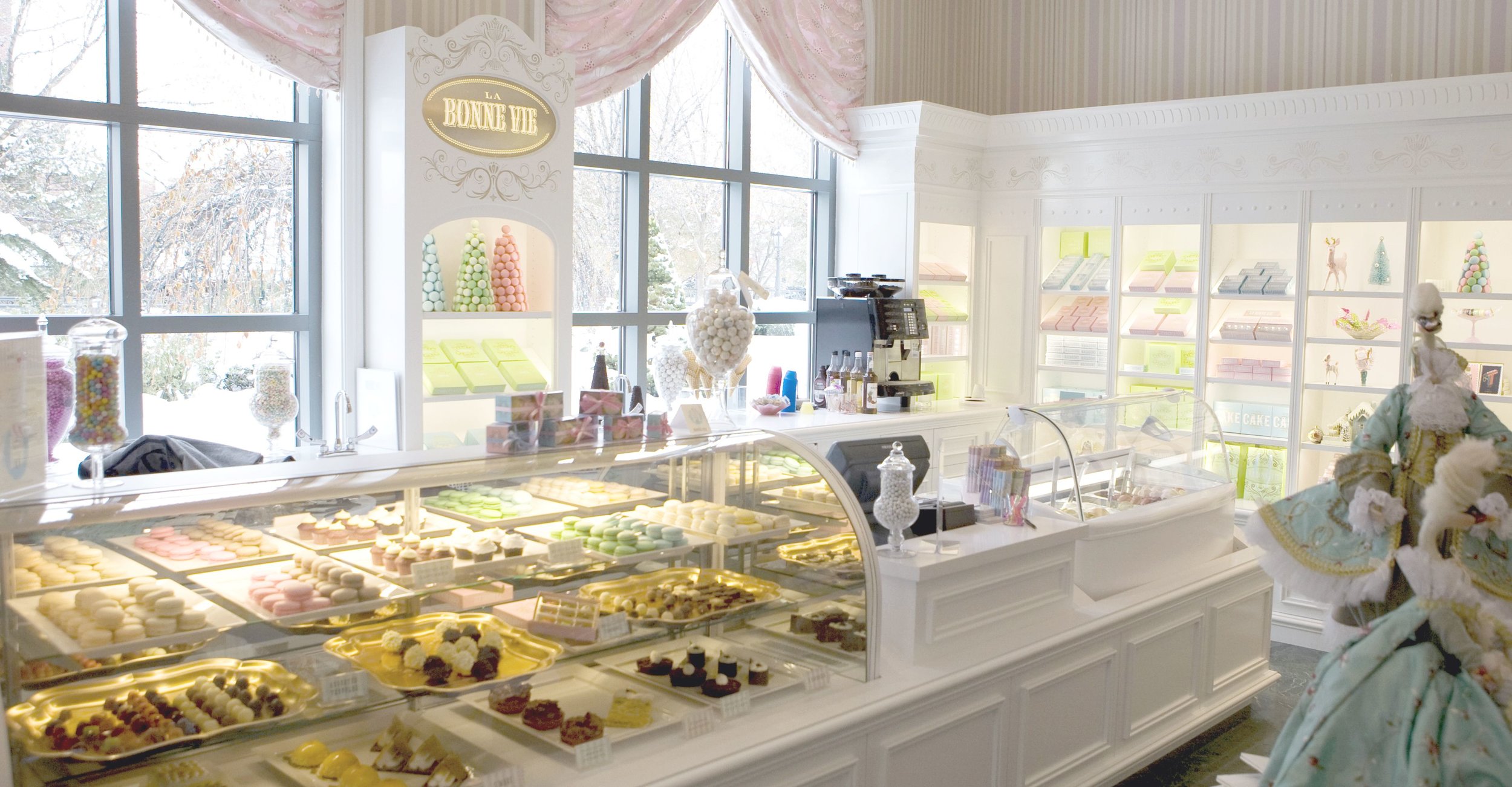 An elegant, American spin on the Old-World patisserie.
The Challenge
In our engagements with the Grand America family of hotels, our job has been to create unique retail experiences for destination travelers and residents that would rival those of world-class destinations.
Our Approach
For La Bonne Vie, we conveyed an elegant, tasteful and detailed shopping experience. From branding, to retail store design and merchandising, everything conveyed old world refinement, while romancing the food through packaging and shelving display. The results were immediate. Locals made it a go-to destination for treats and gifts, while hotel guests brought back Utah-based delicacies to their loved ones.
Pauline Ploquin, Chief Relationship Officer / Struck
I love being able to visit a French-style patisserie right in the heart of downtown Salt Lake City!
What We've Done
Brand Strategy
Brand Messaging and Positioning
Brand Identity
Experiential Design
Packaging
Fave Sweets
Chocolate Chip Cookies
Macarons
Fudge
Brittle
Spoonful of Sugar