How do we translate Squatty Potty's existing brand into a visual identity that consumers can relate to?
The Challenge
Pooping unicorns and the Prince of Poop, coupled with an appearance and bite on Shark Tank, quickly gave Squatty Potty overnight fame. But consumers saw the products as a quirky, funny gift—something you would take to a white elephant party. Squatty Potty came to Struck to help position the brand for continued growth and appeal to retailers and customers. They sought to provide people with a better bathroom experience.
Our Approach
Our objectives were clear. First, enhance and evolve the brand to appeal to a broad audience and increase shop-ability and shelf appearance. With that in place, we created a brand system that would help Squatty Potty as they grew into new product lines and moved beyond the toilet stool to the full bathroom experience. And, finally, we collaborated to strengthen and improve current shelf appeal of the core products and solidify brand extensions.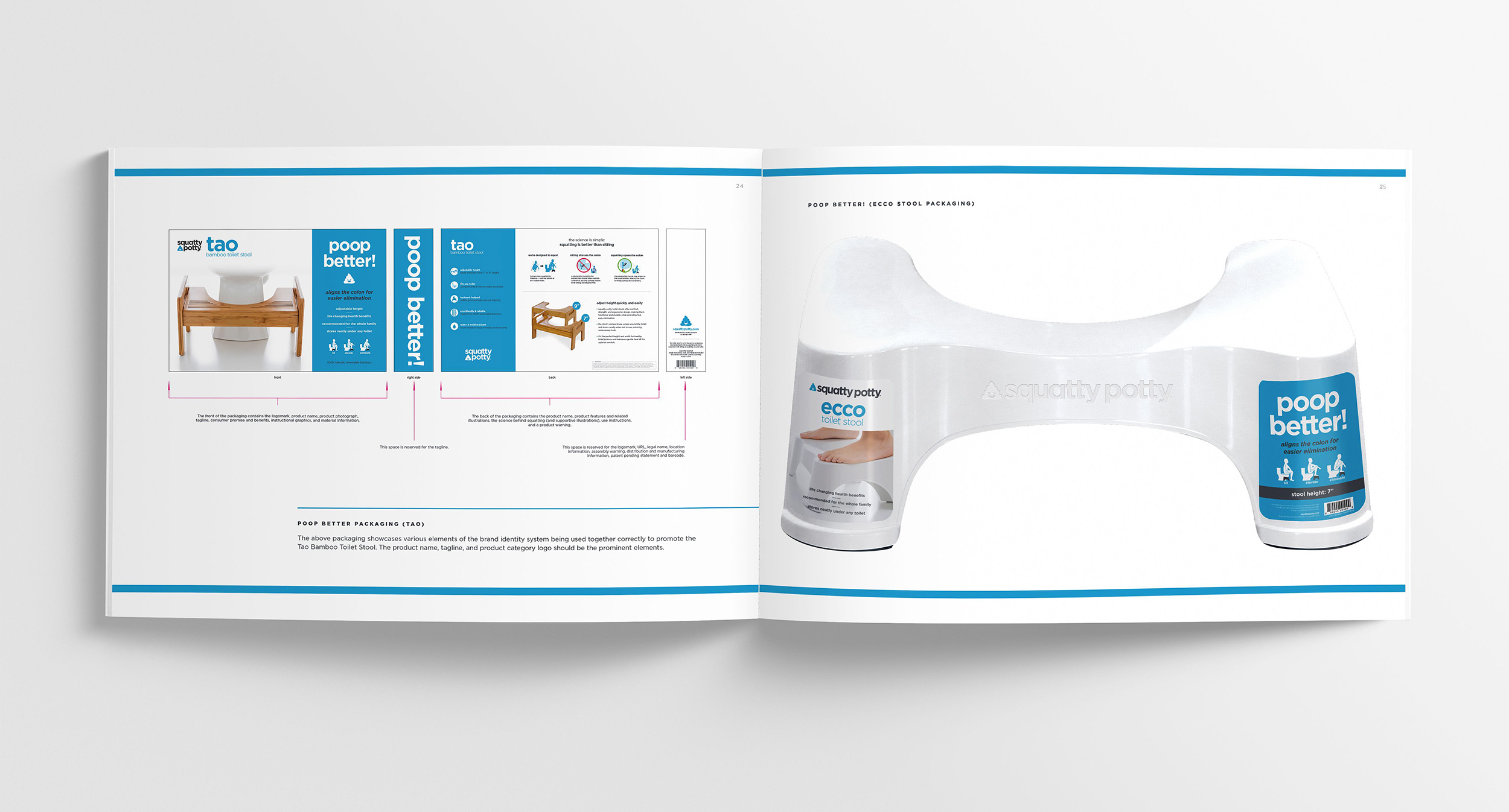 Squatty Potty Brand Narrative
"You've been pooping wrong. There. We said it. Our mission is to help you poop better."
What We've Done
Brand Strategy
Brand Messaging & Positioning
Brand Identity
Packaging
Other Words For Poop
Dookie
Turd
Droppings
Feces
When you know that your work is going to help people live a healthier lifestyle, you take that doodie... er... duty very seriously.