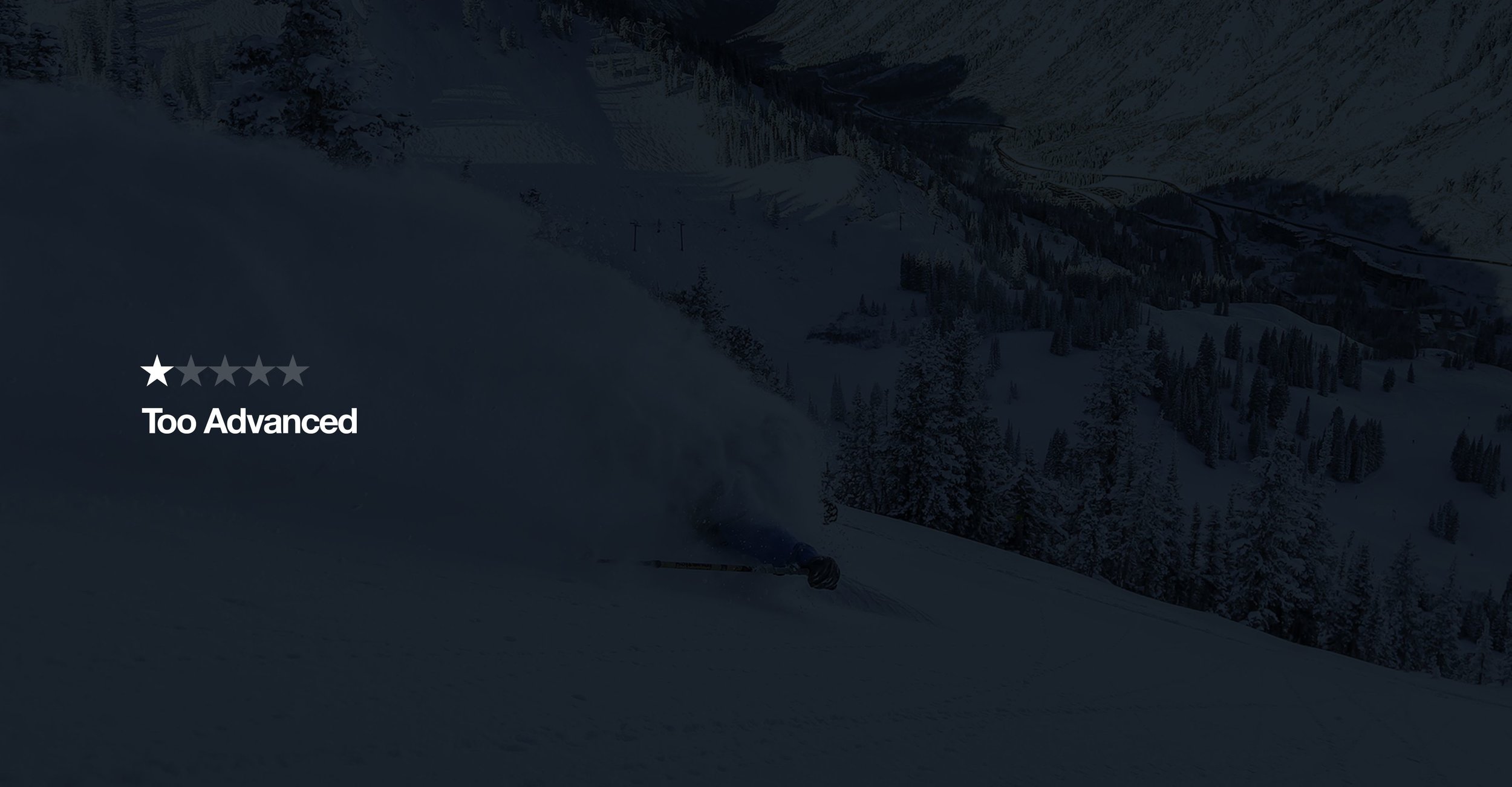 How do you turn your biggest criticisms into a rallying cry?
The Challenge
Snowbird is a mountain that knows its audience. While resorts all across the west get gobbled up and watered down by VC firms and international mega-resorts, Snowbird has remained true to their core skiers and riders by offering challenging terrain with waist-deep powder around every turn. That said, a weekend at Snowbird isn't for everyone. And nowadays, you don't have to look far to find someone not buying what you're selling (who also has no problem loudly saying so).
Our Approach
Taking quotes from one-star reviews of the resort and using their own words against them, we've positioned Snowbird as one of the most unforgiving and rewarding mountains in Utah. We sifted through hundreds of reviews to find the most compelling and dismaying one-star reviews. We juxtaposed the one-star review with outstanding shots of vertiginous vistas and knee-deep-in-powder skiers. We let the viewers do the rest. And they loved it.

With limited media and production budget, the humble print and digital ads turned into a viral, share-worthy piece of content overnight and well ahead of the ski season. Released in all the usual ski magazines, the ad was picked up on Reddit and was a top thread for weeks.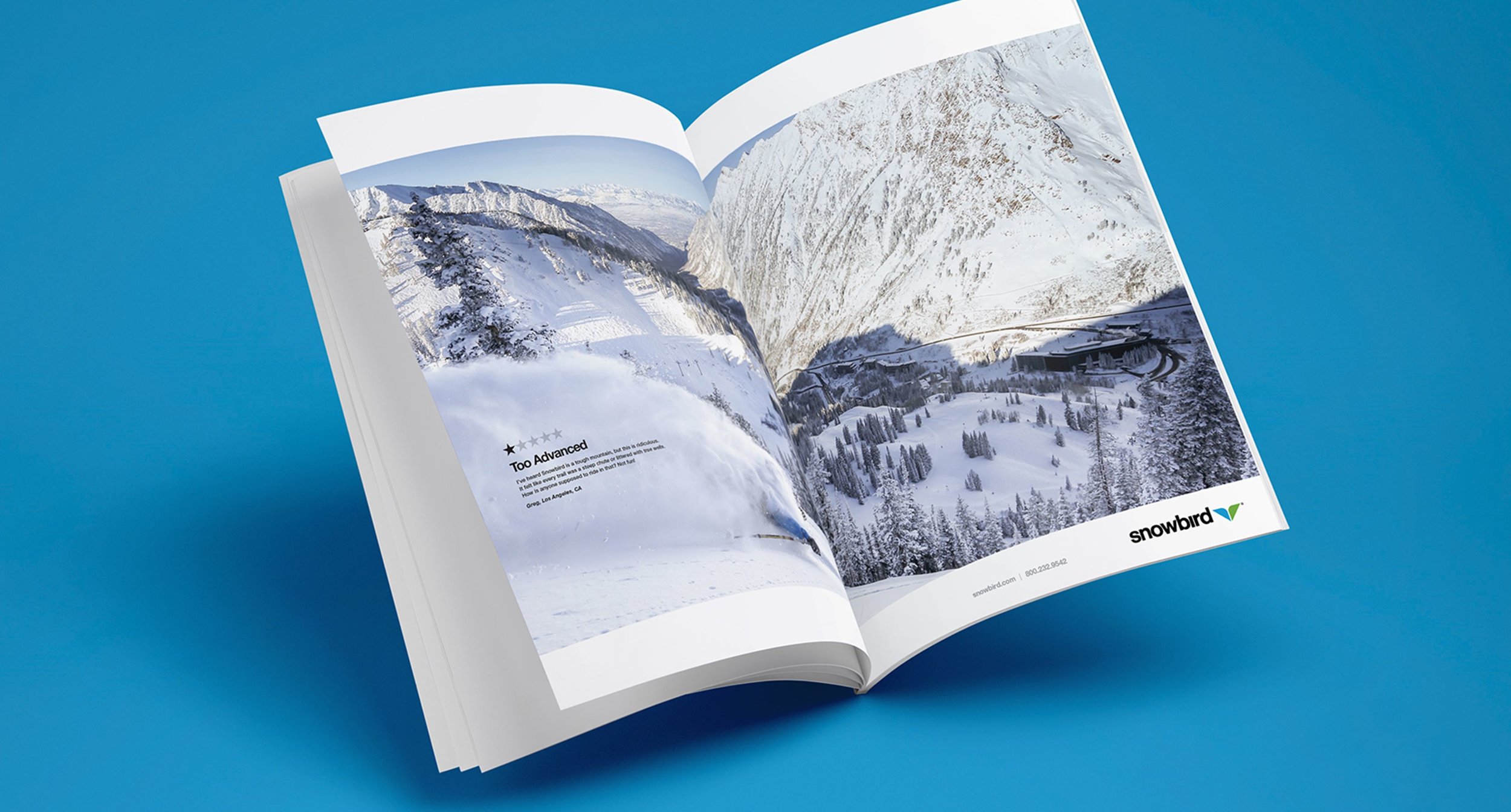 Anonymous Redditor
I love this ad so much, you guys. Like, more than anything I've ever done.
What We've Done
Strategy
Positioning
Advertising
Analytics
Deepest Pow
Snowbird
Probably Snowbird
Maybe Snowbird?
Definitely Snowbird
Finally, Snowbird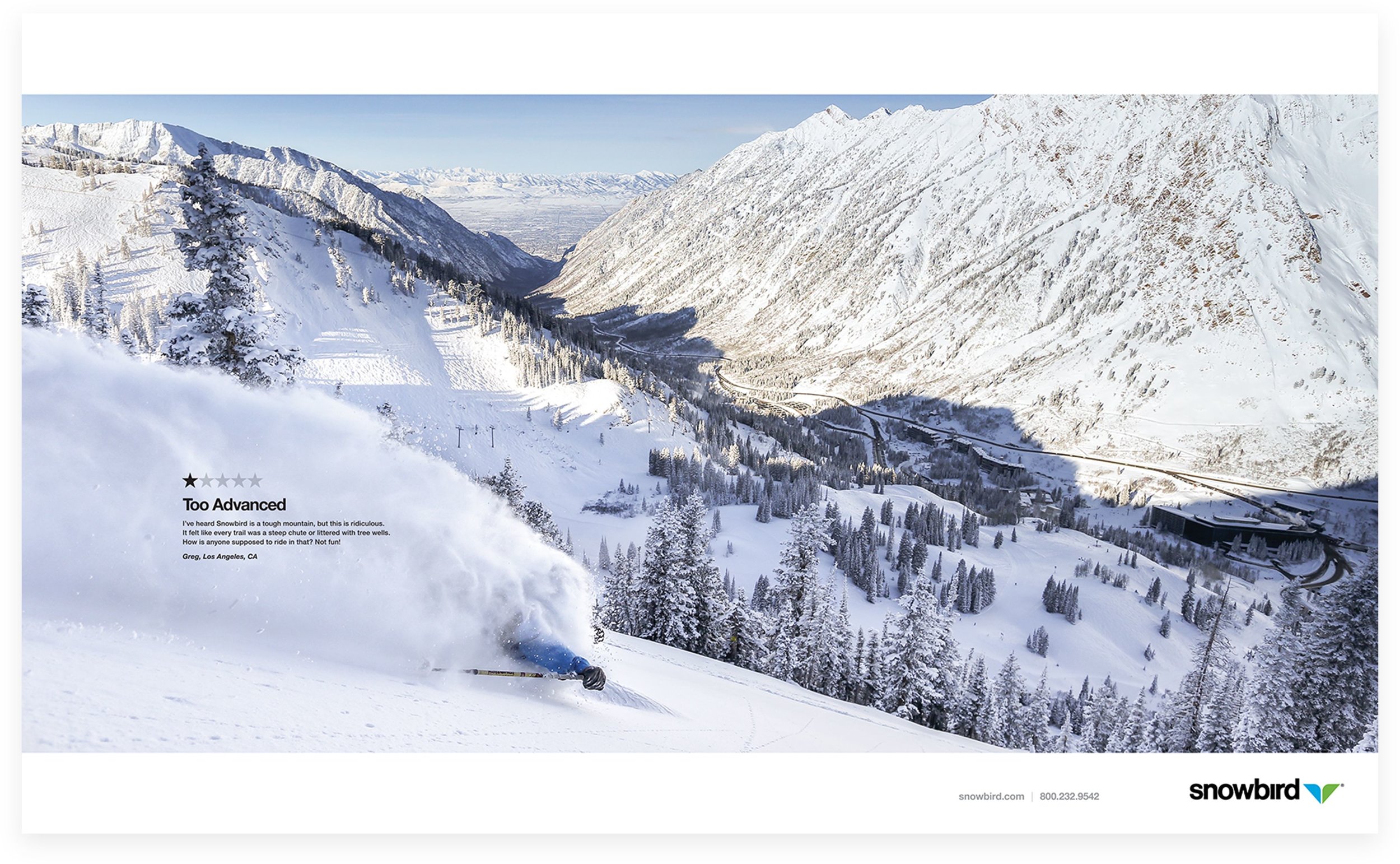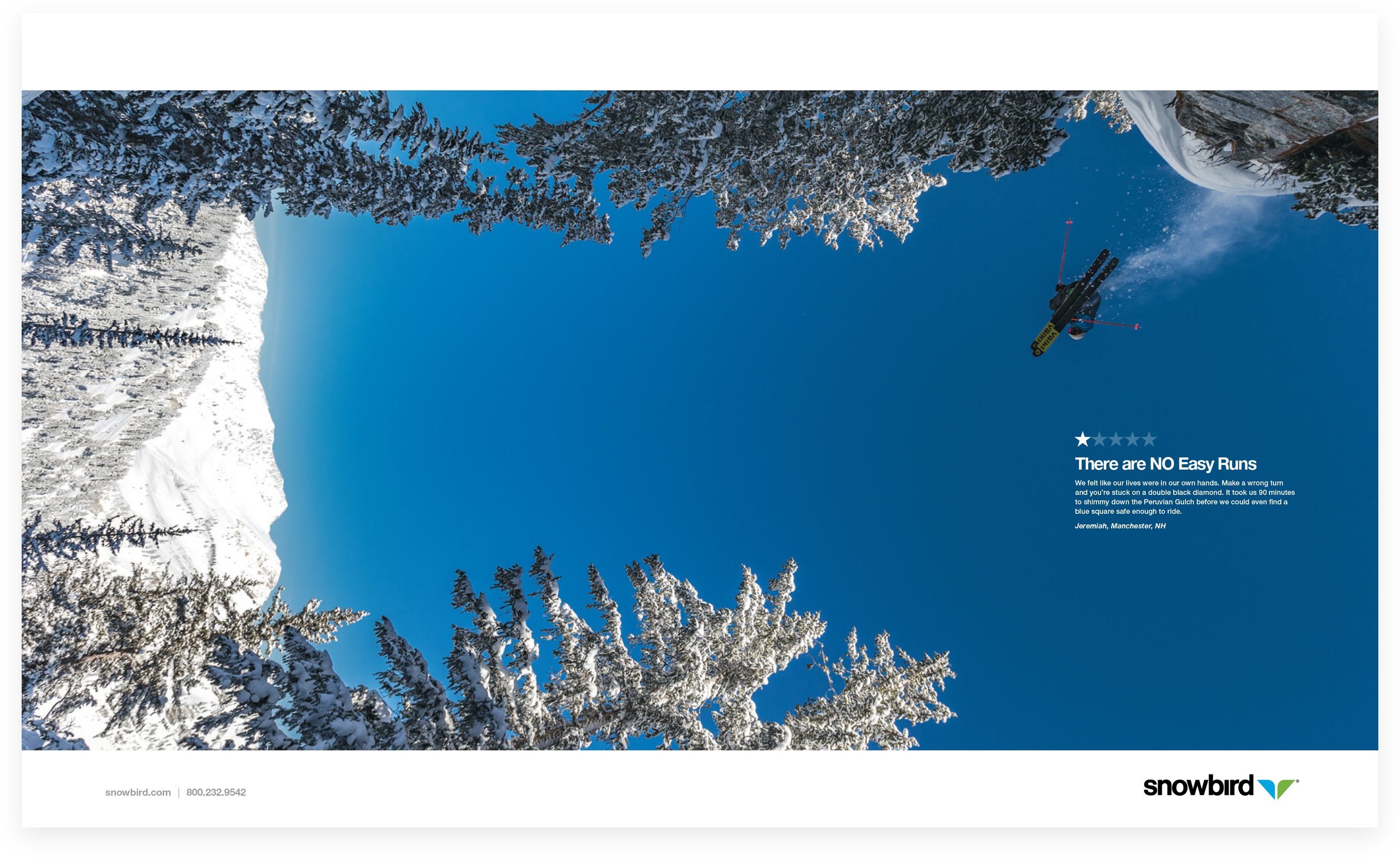 Adweek's Top Print Ads 2017
Jerry of the Day, September 2017
"Five Stars" / Adweek 2017