Steering a brand towards a more eco-friendly future.
The Challenge
Sinclair, one of the world's largest oil providers, needed help releasing their new brand of clean oil under the Sinclair umbrella brand. This product is poised to move the company into a cleaner, greener era of fuel production.
Our Approach
Beginning with the name "Sinclair With Dinocare," we hit the pavement with a full media blitz, including a full ad campaign, pump signage, as well as radio and digital spots, all under a rapidly-approaching EPA-mandated deadline.
Matt Anderson, Creative Director / Struck
People rarely give a second thought to the gas they put in their tank. We wanted to make Sinclair synonmous with road trips.
What We've Done
Naming
Branding
Broadcast
Radio
OOH / POP
Digital
Road Trip Reccos
The Mighty 5™
Crater Lake
Joshua Tree
The Everglades
Alaska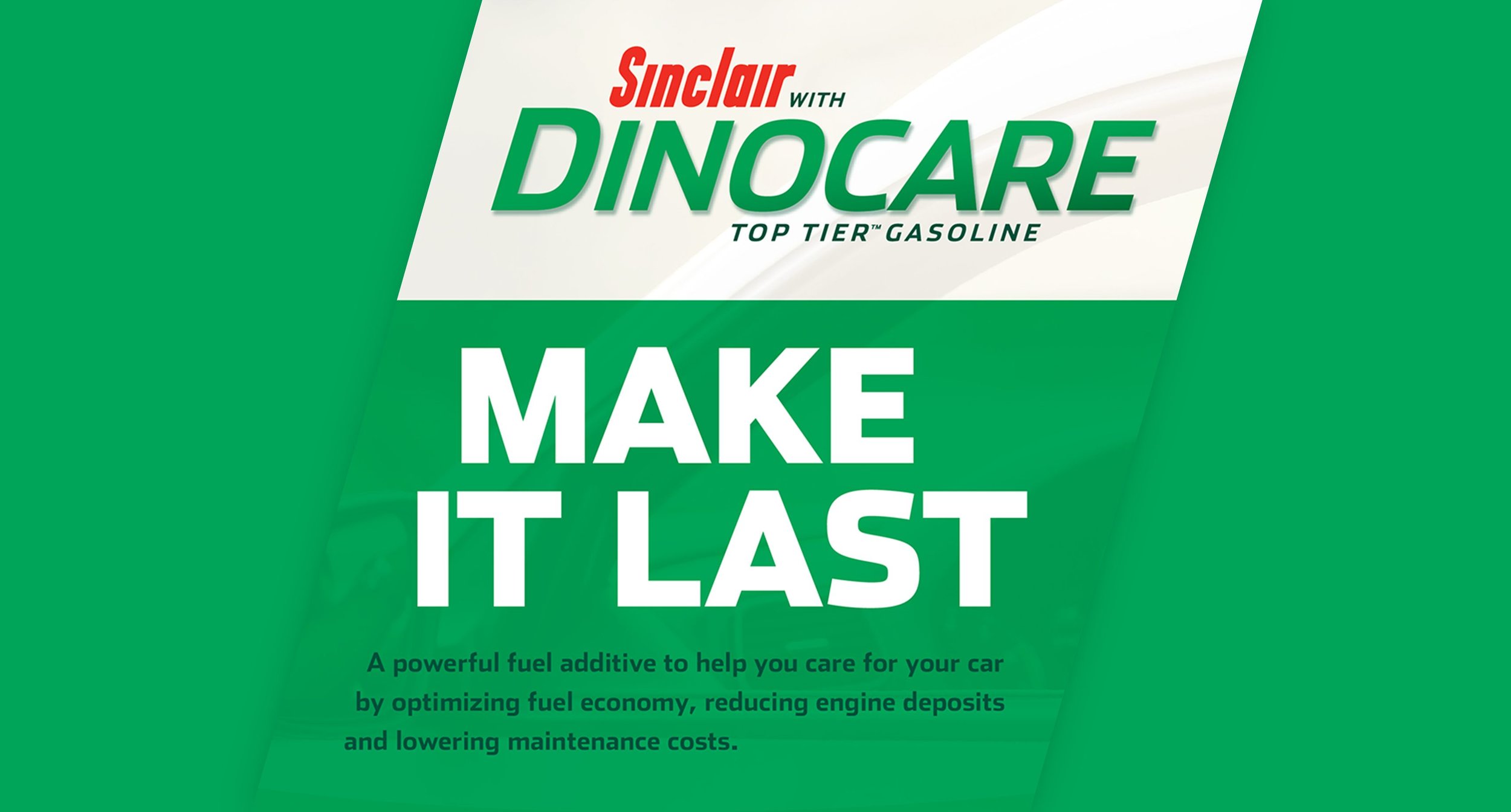 "Roads? Where we're going, we don't need roads." -Doc Brown