Branding & Urban Planning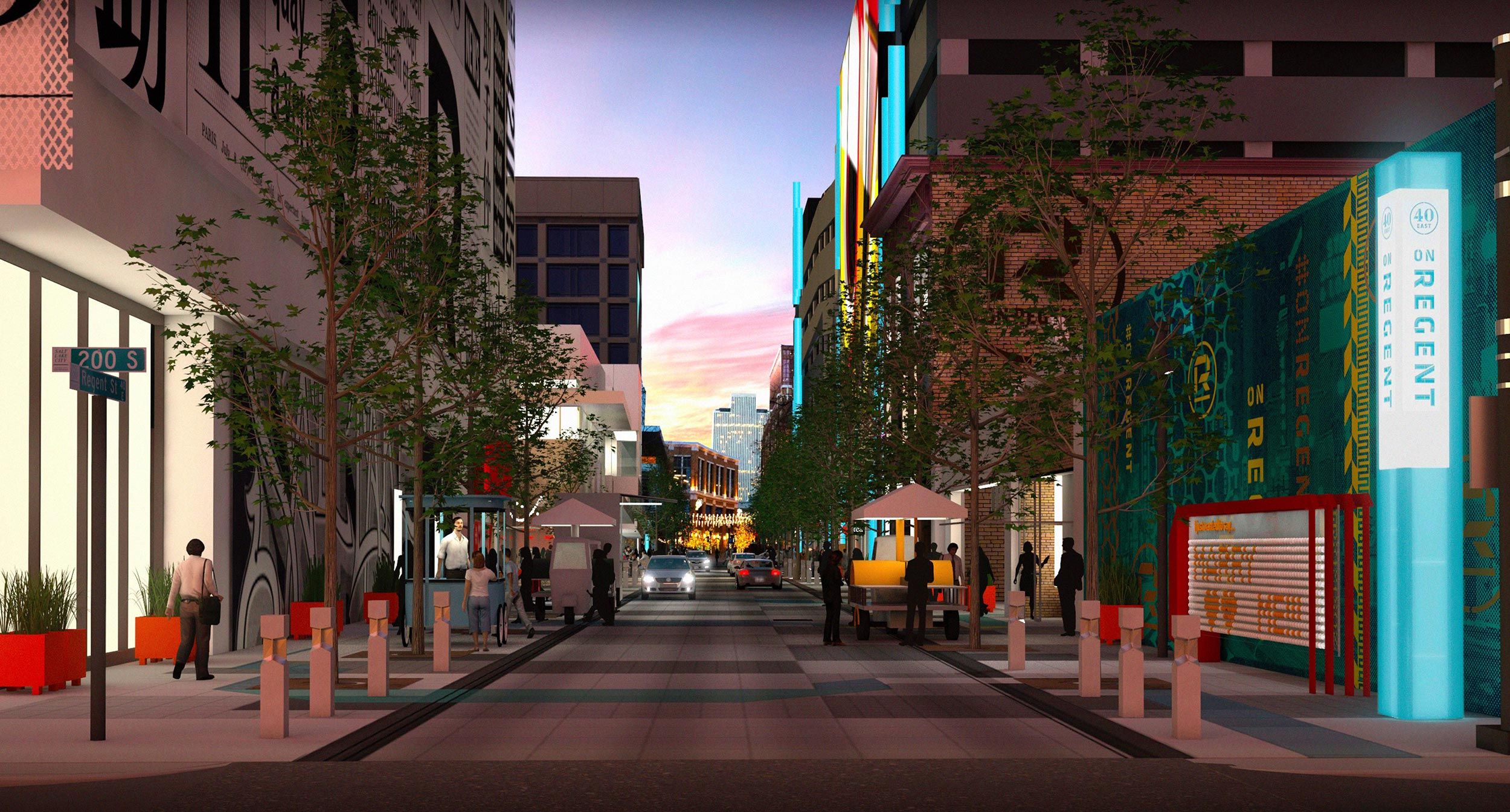 Revitalizing a Street of Stories
The Challenge
Regent Street—once home to pioneer settlers, a Pony Express way station, the city's red light district, several immigrant populations, and the city's two newspaper institutions—was being overhauled to become a venue to gather, discover and connect. With the development of the Eccles Theater, a premiere performing arts center on the block, Salt Lake City had the opportunity to transform the once-vibrant, now-desolate street into a place of unique history, unexpected experiences and theatrical storytelling.
Our Approach
Struck partnered with GSBS Architects and VODA Landscape + Planning to bring a new urban experience to the city, as well as steer all future development of the block. Struck first conducted an extensive strategy phase for the project, which was followed by the creation of a brand identity and then design of the entire city block. Regent Street officially opened in the summer of 2017, and continues to bring new opportunities for art, local retail and outdoor public events to the heart of downtown Salt Lake City.
Jackie Biskupski - Salt Lake City Mayor
The branding of Regent Street will continue to influence new businesses and development on the block.
What We've Done
Strategy
Positioning
Brand Identity
Experiential Design
Urban Planning
Former Regent St. Theaters
Lyric Theater
Liberty Theater
Pantages Theater
Uptown Theater
Rialto Theater
"Tomorrow morning, we're gonna start a show. We're gonna rehearse for five weeks, and we're gonna open on scheduled time, and I mean scheduled time. You're gonna work and sweat, and work some more." - Julian Marsh, 42nd Street