Brand Identity & Web Design
Welcoming tourists back one year after a devastating earthquake.
The Challenge
In the year after an earthquake devastated Nepal's mountain villages and rich lowland culture, recovery efforts have been swift and significant. Now, Nepal's people urgently need tourism to return. To restart Nepal's tourist economy, the world needs to see beyond last year's destruction to the country's enduring beauty.
Our Approach
We created a website and a social campaign that allow people to get ideas about traveling to Nepal, to share their own stories and imagery about why they love Nepal, and to purchase merchandise, with all proceeds going towards rebuilding efforts.
Jared Leto — Actor/Musician
There's such a majesty about this place that makes it really, really special.
What We've Done
Branding
Print Design
Web Design
Tallest Mountains in Nepal
Everest (29,029')
Kanchenjunga (28,169')
Lhotse (27,940')
Makalu (27,766')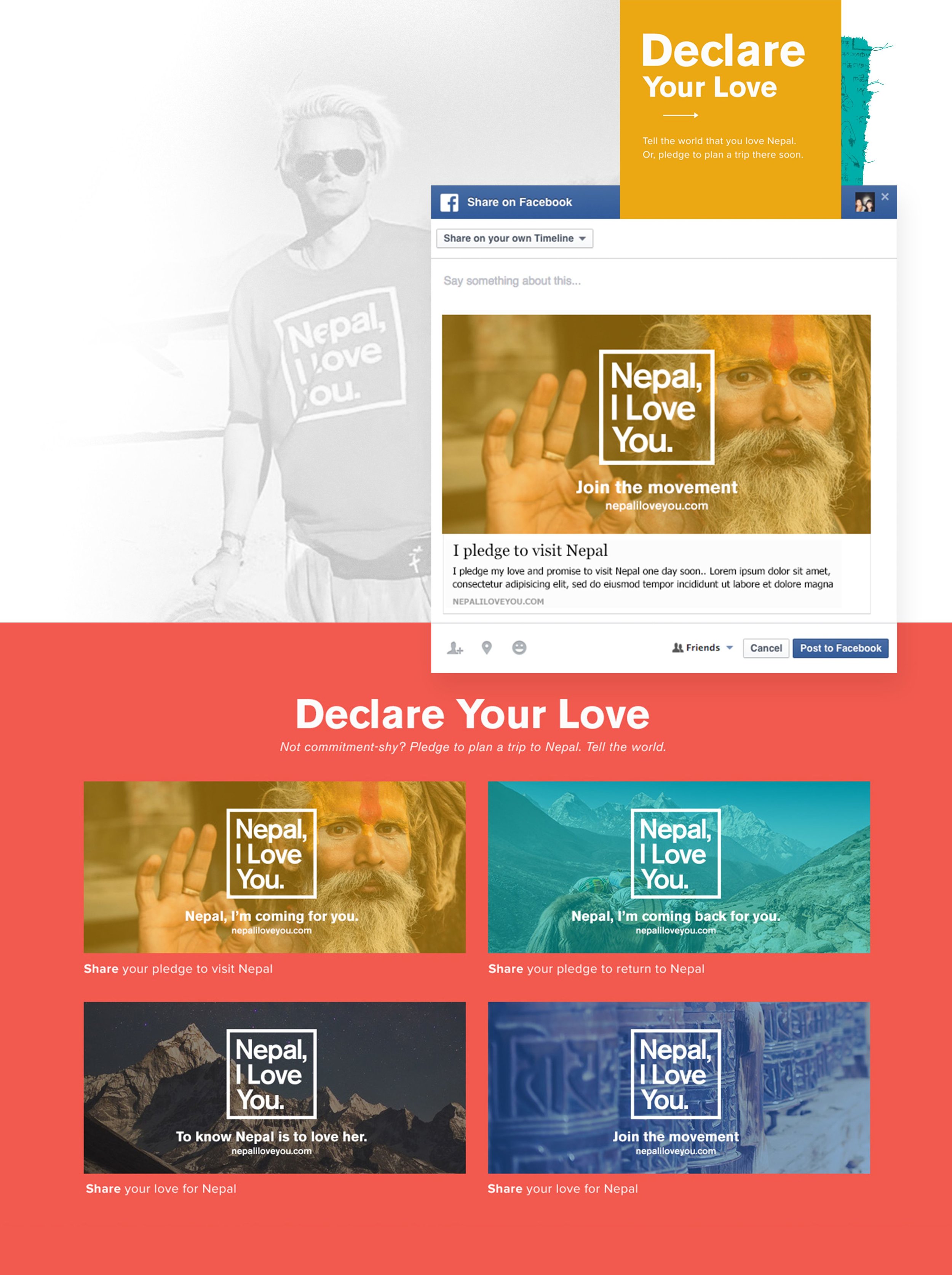 "But at times I wondered if I had not come a long way only to find that what I really sought was something I had left behind." - Jon Krakauer