Site Design & Digital Content
A fresh look at the way we run (and the way we buy running shoes).
The Challenge
For runners who enjoy hard-core trails and ultra-length races, Altra is a familiar, respected brand. But outside of that small world, Altra has had to fight extra hard for consideration in traditional running and casual segments. In crafting a new digital platform for the brand, we had to stay loyal to the core audience while also using design cues and functional improvements to help new fans find the perfect shoe.
Our Approach
Starting with data from the previous version of the site, we knew that users craved reviews and more interactive elements to demonstrate the fit, performance and styling of Altra's footwear. So we focused on the product detail pages—integrating more ambient video (creating that video as well), reviews, updated touch/mobile interactions and a simplified shopping cart experience. The visual design also shifted, expanding the color palette to adopt more modern hues and mixing in a little bit of texture and grunge to reflect Altra's ultra and trail heritage.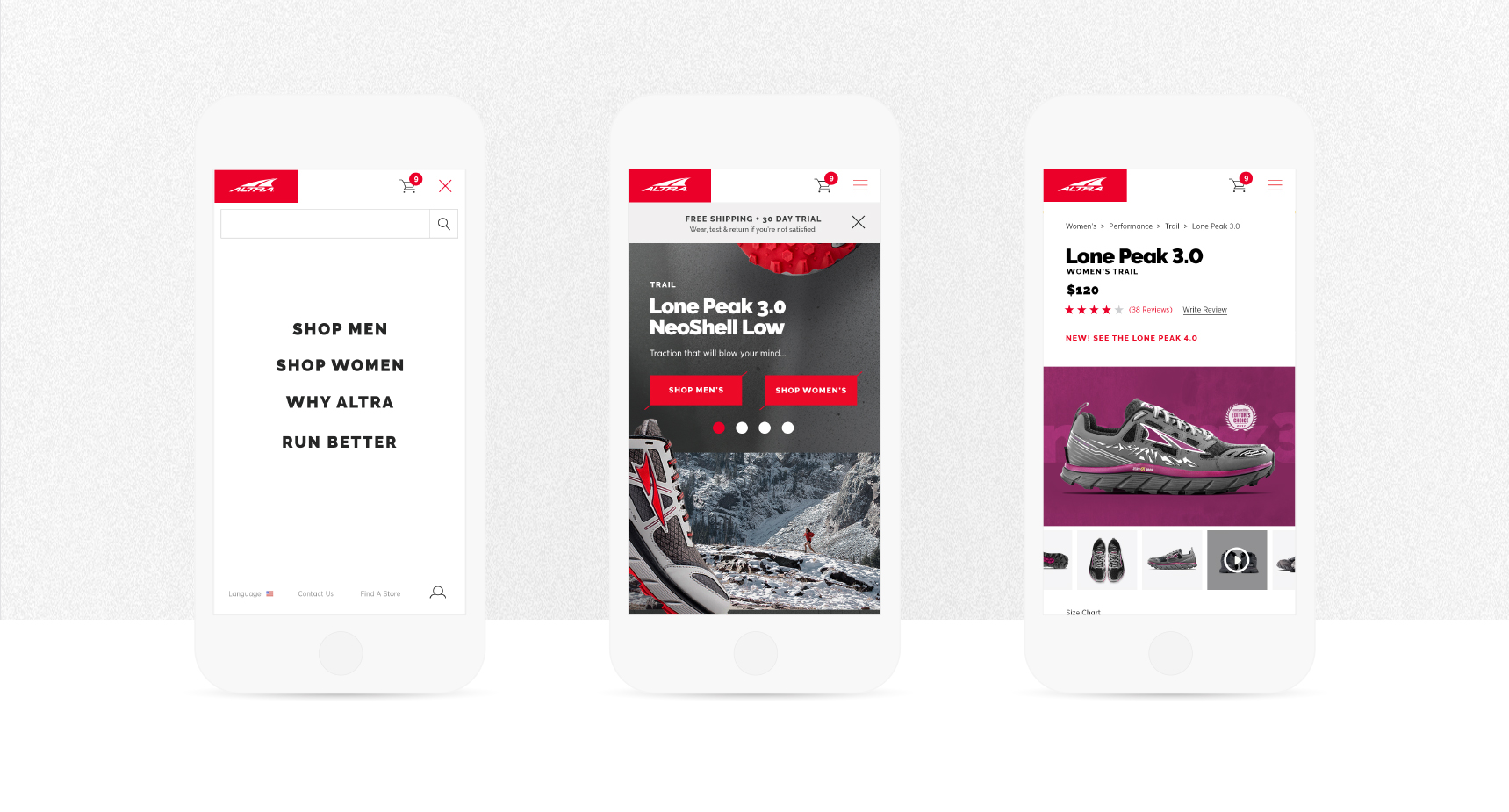 Tyler Kracht, Art Director / Struck
People who know Altra, really love the brand. Working with that type of loyalty and enthusiasm to refresh a digital platform means that we have to honor and understand exactly what the customer needs and wants.
What We've Done
Information Architecture
Brand Audit
UX/UI Design
Content Development
Video Production
Places to Run
Forest Park
Bonneville Shoreline
Mount Tabor
Elysian Park
The Living Room