How does one of the country's top resorts stay ahead of the curve?
A Legacy of Excellence
For nearly a decade, Deer Valley has been voted as one of the top ski resorts in the country, with an unprecedented five year stretch at the top spot. The Deer Valley experience is one of unparalleled skiing and service, and the fact that guests return season after season is evidence of that.
Staying Fresh
As the resort's agency of record for eight years, our job was to highlight the core aspects of the Deer Valley experience to maintain brand affinity and attract new customer segments to the resort.
Scott Sorenson, Creative Director / Struck
It's a strong brand, and we know that those who experience Deer Valley come back again and again.
What We've Done
Strategy
Advertising
Web Design
Digital Advertising
Internal Communications
Favorite Spots
Triangle Trees
Mayflower
Silver Lake Lodge
Seafood Buffet
Reflect the balance of tradition and ambition that drives the resort.
Skiing the Difference
For a resort so steeped in tradition, our goal was not only to help Deer Valley keep pace with where the industry has been, but also keep an eye on where it was heading in the future. To bring the Deer Valley experience to more people, we worked across different channels—from national print ads, to locals-only promotions, to rebranding on-mountain experiences—to invite skiers far and wide to #SkiTheDifference.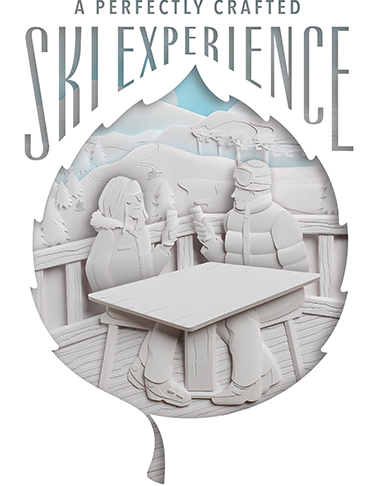 A new generation of fans.
First Timers Rule
As a result of our efforts, Deer Valley Resort more than doubled their first-time visitor base—from 15% the prior two years, to 33% in the year following our strategic and creative campaigns.