Deliver a brand platform as well-crafted as the product itself: one that grows with the company and appeals to new audiences.
The Creminelli Spirit
Creminelli was born out of a passion for sharing products of uncommon quality.
This approach of using ultra premium ingredients and handcrafted processes was inherited from generations of the Creminelli family in Italy. They elevate life through food, and believe in being responsible to their people, their animals and their craft.
Culinary Collaboration
While establishing a new platform that includes brand positioning, messaging strategy, visual identity, campaigns, packaging, merchandising and more, our team worked side-by-side with our partners at Creminelli—even taking a trip to Cristiano's homeland to better understand the artisanal craft and exacting process that yield such amazing products.
Kylie Kullack, Client Partner / Struck
'Crafted with Kindness' not only reflects Creminelli's internal core truths, but also what they promise to deliver to their consumers.
What We've Done
Strategy
Branding
Positioning
Packaging
Web Design
Merchandising
Our Favorite Meats
Prosciutto
Prosciutto
Prosciutto
Prosciutto
Prosciutto
Prosciutto
Brand transformation + product innovation
Research & Testing
Combining deep secondary research tools and tons of primary research (user groups, tours through Europe, product testing) helped our teams work quickly toward functional AND beautiful solutions across all of Creminelli's products and platforms.
CPG / Retail Expertise
With a strong background in CPG and retail partnerships, our strategists and creatives recognized that Creminelli had two important audiences: customers and retailers (like Whole Foods and Starbucks). Neither could be neglected in favor of the other.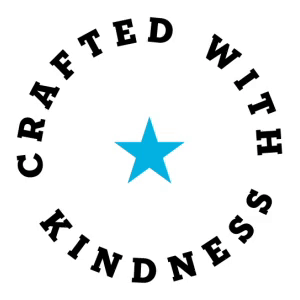 Results as tasty as their salami.
Creating New Opportunities
Armed with stronger category positioning and a refined look-and-feel, Creminelli has developed new product lines with Starbucks and Whole Foods—and has now created a new category of sliced charcuterie and premium snacks.
62%+
Year-over-Year
Distribution Increase
SPINS - retail sales database
180%
Year-over-Year
Sales Increase
SPINS - retail sales database
10MM
Digital Advertising
Impressions
2K
Post-impression activities
300%
Above Industry Average
Digital Campaign Click-through Rate
148%+
Direct Traffic Increase