Web Design and Development / Consumer Goods
Pergo Brand Site
Pergo / Fitzgerald & Co.
View Site

>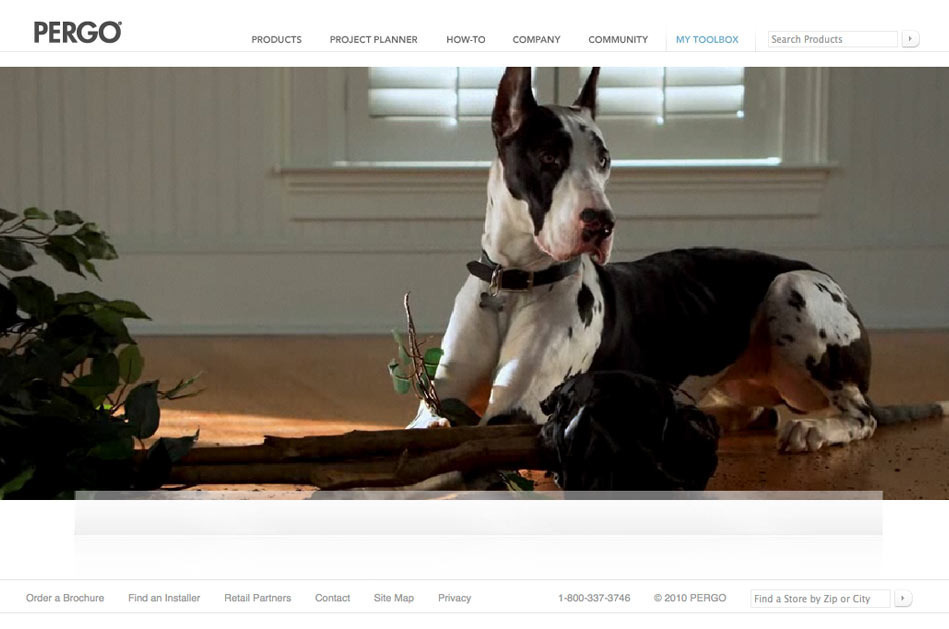 Big Dog, Great Floors
As innovators in interior design, the esteemed minds at Pergo need a website to match their prestige. The result is an experiential site powered by a Flash database on the back end—a grand stage on which Pergo's industry leading products can be displayed. Keeping utility in mind, we added a room configurator that allows you to change the colors walls, floors and cabinetry. Keeping originality in mind, we composited green screen footage of Pergo, the dog, meandering the floors of his interactive home.
Awards

2009 Webby Official Honoree