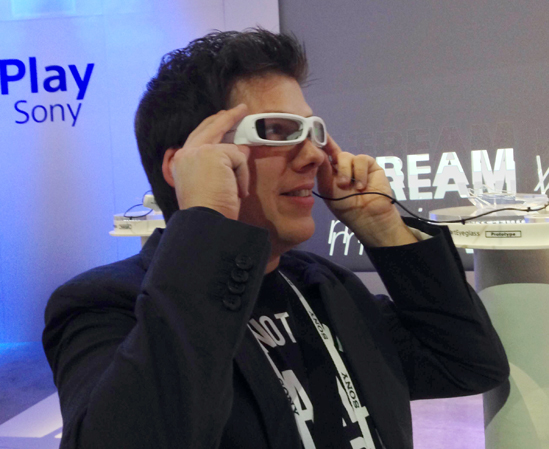 Is CES worth going to? Yes. Why? Well, precisely because it is a terrible conference to go to. I hadn't fully appreciated this point until recently.
You see, at CES the focus is on the connectedness of things, the interoperability of things, the wear-it-ness of things, the ability of everything to house data, to communicate data, to enhance life and so on. 4K/8K TVs show exceptionally vivid images of life on ever-thinner screens. 3D printers, software and hardware, useful things, useless crap. The point is, everything yearns to be digital and be connected to some semblance of the internet, or to facilitate that connection.
Yes, there is a lot of derivative crap. There is a lot of first-mover crap too. Both have a place, but everyone is still figuring out what will break wide, how ubiquitous it will become, and what the cheapening of components means in terms of access. No one has figured out how to use this stuff to facilitate a better world just yet, and we'll need lots and lots of minds to look at it to draw that random connection.
My final parting thoughts? It sucks to go to CES. But you should go, because it might change how you view the world, and you can see the world's hive mind trying to improve it in real time.
Read the full article on Medium…