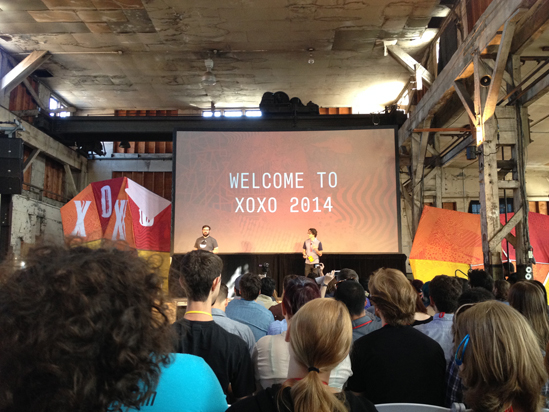 XOXO Fest, a three-day festival in Portland celebrating art & technology makers (and a lot more) wrapped up with a final big hug on Sunday the 14th. A few lucky Struckers got to attend – tickets are only obtained through lottery – and here are some highlights, and of course, feelings, which is what XOXO is all about.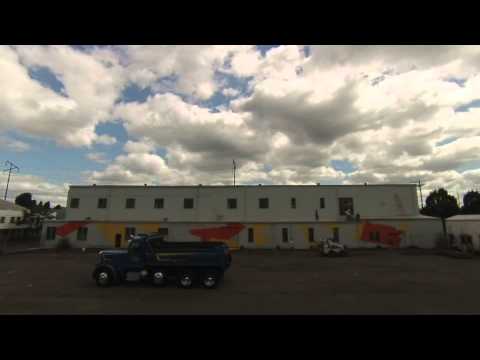 Drones
No XOXO writeup can be complete without a mention of the drones (or, 'camera enabled quad-copters' for those who don't appreciate the military industrial complex connotation) and how much they disturbed the local goats, who alerted everyone to the issue via Twitter.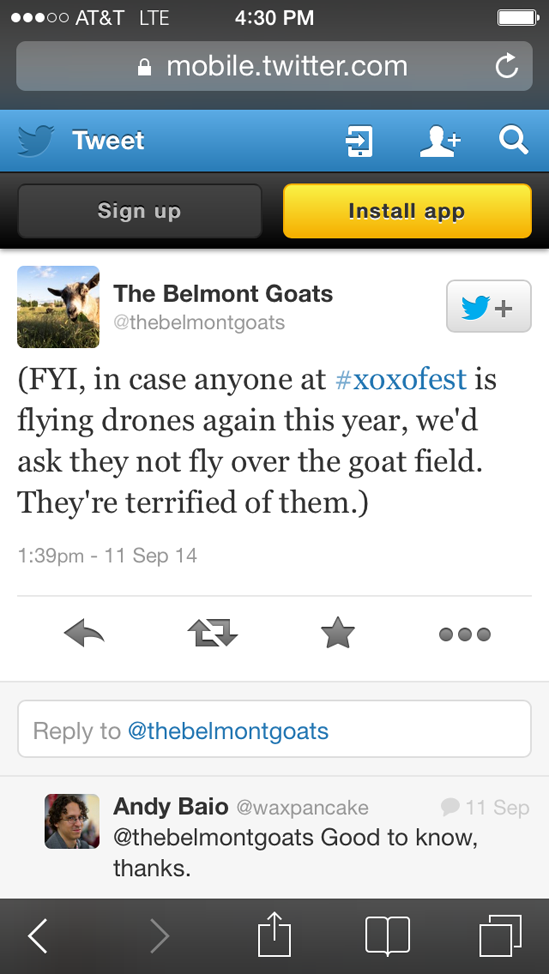 Ah Portland, You just give and give.
Anita Sarkeesian
As if to contrast the core philosophy of XOXO by tangible example, Anita's presence at the festival prompted even more harassment by the Gamergate community, including a death threat and dissemination of the exact kind of 'conspiracy fiction' she discussed as being one of the many methods employed to discredit her. For those who haven't been following the controversy, Anita, who runs the blog Feminist Frequency, has been the subject of severe harassment for her erudite critiques of male-dominated gaming culture. Her talk was both an index of the various personal assaults she's endured as well as a rallying cry for basic human dignity in online discourse.
Camera Lucida
Creators Golan Levin and Pablo Garcia spoke about their hugely successful Kickstarter campaign to resurrect a long-dead 19th century technology that calls into question (quite controversially) whether many of the Old Masters utilized technological shortcuts in creating their masterworks. The project sits at a fascinating intersection of Tim's Vermeer and Manufactured Landscapes in that it poses intellectual, artistic, and economic questions all at once….all because of a tiny prism on a stick.
Darius Kazemi
Creator of many magical and absurd 'bot experiments on the web, Darius wove a thoroughly entertaining tale about his successes and failures after years of working the Web that has resulted in a staggering 72 experiments and projects. If you want to feel lazy, or need a reminder that that weird idea you had once could actually be cool to make, look no further than @tinysubversions.