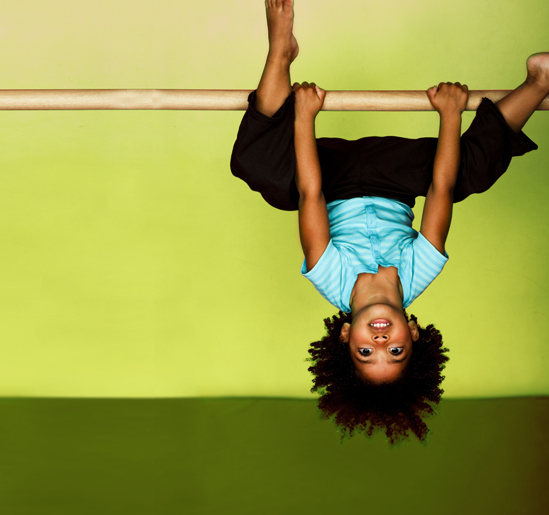 With more than 300 locations across the globe, The Little Gym International is the world's premier experiential learning and physical development center for kids from four months through 12 years old. For more than 35 years, they have offered various services to making play-time with both educational and enjoyable. In the past couple years, however, they began to notice a disconnect with their customers.
With that disconnect front and center in the form of their mission statement—"Our professionally developed, non-competitive programs have been designed to build motor skills in a fun and nurturing environment, while fostering enhanced emotional, intellectual and social skills."—they approached us with hopes to bring a renewed message to their audience. We immediately jumped at the opportunity to change The Little Gym's tone and started by learning as much as we could about their primary customers—moms.
A few focus groups later, we found these mothers were not the overwhelmed, stressed-out women we had prematurely envisioned. They were devoted parents searching for activity outside the repetitive routines of their home life. And, while it was clear that parents wanted to get out of the house with their kids (and have fun), it was also clear that they also were looking for a structured activity that would enhance their child's development.
We began exploring competitive fields and concluded that The Little Gym didn't just need to differentiate itself from free activities like public parks, but also needed strategic separation from competitors such as Gymboree and My Gym. In simple business (and branding) terms, The Little Gym's value proposition had to be core to the brand strategy.
The solution wasn't a change in services, but a change in how they presented them to customers. We honed the previous (super technical) company description down to two simple words: "Serious Fun."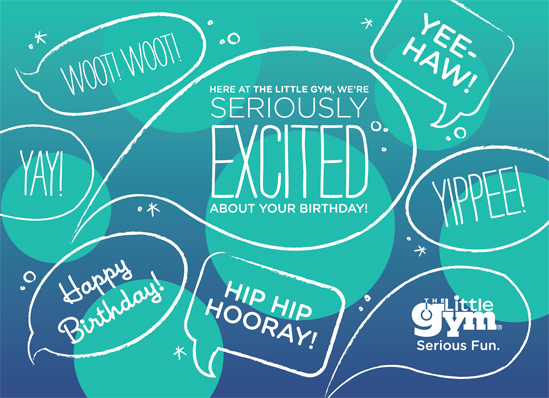 Serious Fun, as a tagline, offered the possibility of connecting with consumers' deepest need (to get out of the house and let the kids blow off some steam). At the same time it allowed The Little Gym to talk about the other side of their story—while the kids are having fun, they are also acquiring serious, structured skills through a carefully crafted methodology developed by child care professionals over the past 35 years. In fact, that's the genius of The Little Gym—because the child is having fun while learning and developing, they grow into healthy, confident kids who play well with others.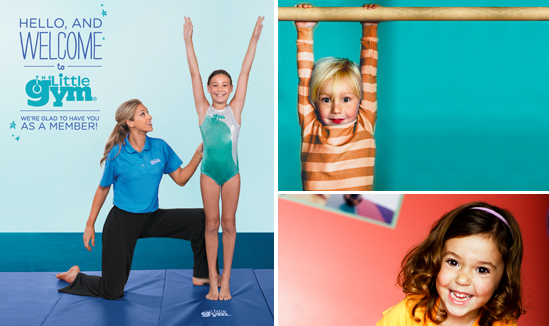 To complement the new brand strategy, we developed a design that reflected the messaging of Serious Fun. When parents saw The Little Gym, we wanted them to see a structure and platform where their kids would literally jump into learning. For the kids, we wanted to simply see the coolest and most fun place Mom had ever taken them.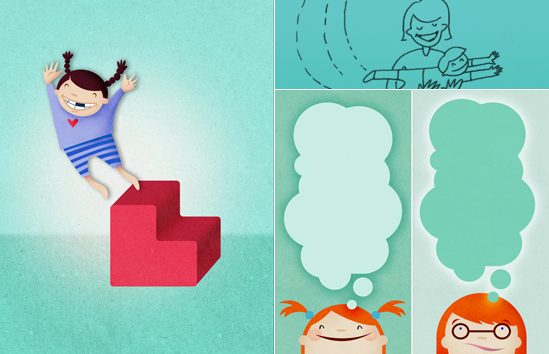 The final design involved snapshots of children participating in Little Gym exercises with doodled overlays illustrating how the child's imagination perceives the activity. This carried over into advertising, company collateral and even a new website. The success of Serious Fun also led to a business model overhaul and a completely rebranding of how The Little Gym explains their enrollment, learning system, and learning environment. This effort included new collateral for parents and kids and new training for their staff. Best of all, we had some serious fun helping The Little Gym turn the page on this next chapter of growth.