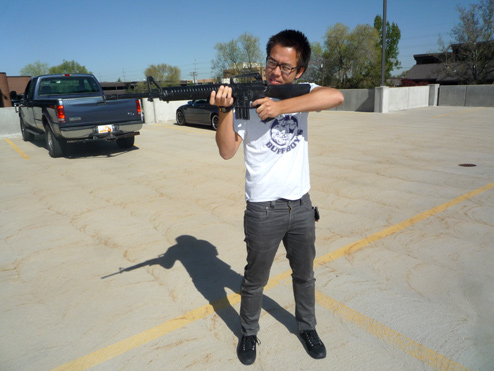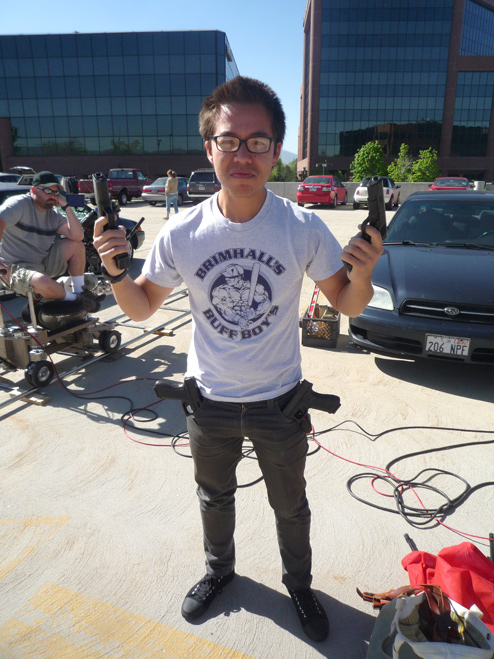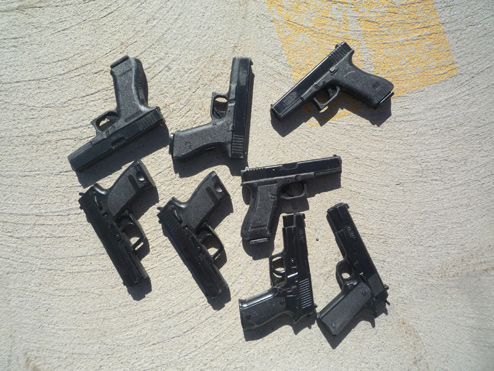 Those of you that are familiar with our work are most certainly familiar with Phil's work. What you may not be privy to is that fact that Phil does a ton of resizes for the ad team. Well this morning, Phil woke up and thought "not anymore."
THESE IS JOKES PEOPLE !!! For the last two days we've been on production for a tv shoot and it just so happens that one of the spots involves a brand new BMW, a stunt man and a gun fight.
Phil, we know you're nuts, but keep your mental illness at home son.