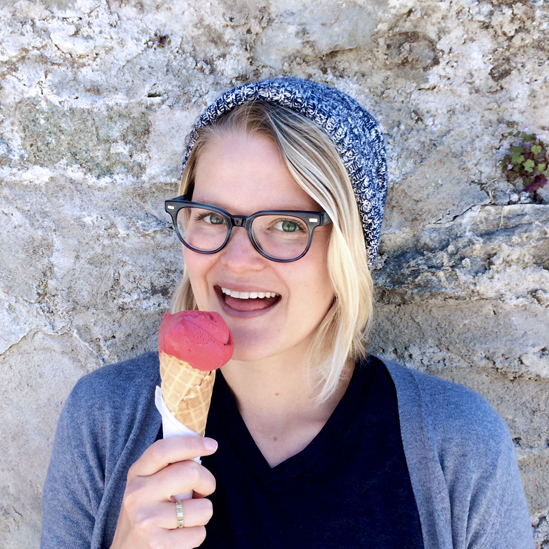 Hi everyone! We recently caught up with one of our designers and talented hand-lettering artist, Jill De Haan. Get to know her below and make sure to follow her on Instagram. (Psst…she just got back from Europe and her photos may just be the extra inspiration you need to finally book that European vacation.)
Your work is beautiful. How did you get into design and hand lettering?
Thanks so much! I've been drawing and writing things since I could hold a pencil. One of my favorite surfaces to write on? Ballpoint pen on a banana. Seriously – try it before you make fun of me. I have notebooks from high school filled with words written over and over in different styles and I transformed my regular handwriting style three times when in high school. It was fascinating to go to school for design and learn the anatomy and history of the letter – and that passion just continues to grow every day.
Describe the style of your work.
I try to dabble in a bunch of different styles – it forces me to try new mediums and to step out of my comfort zone. But if I had to describe the style that I am most comfortable with, I'd have to say that it falls somewhere between elegant and adventurous. I really enjoy starting with a classic scripty style and then applying an organic medium to it, like pencil, watercolor, or dry-brush acrylic paint.
Where do you draw inspiration?
I am deeply influenced by historical typography and nature and find that the colors and textures of the different seasons make their way into my work quite often.
Is there anyone in the industry in particular that you admire?
Too many to name! There are so many incredibly talented lettering artists out there – I especially love the ones that aren't afraid to try new things and really hone their craft, like –  Erik Marinovich, Dan Cassaro, Mary Kate McDevitt, and Nathan Yoder, to name a few. But tons more, seriously!
What has made the biggest impact on your work?
Being able to do freelance work has really impacted what I do because it's always a new challenge. But along with that, I think that doing my own personal projects has helped me explore and build my own personal style, which translates to everything else I do.
Tell us about a favorite project you have worked on recently.
I would have to say the Lululemon mural at Fashion Place Mall. I had tons of freedom and had the opportunity to take the design from the first sketches and concepts to painting it on the brick wall in the store! Such a blast!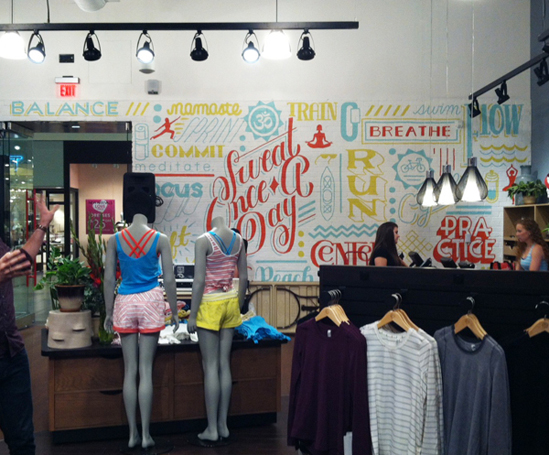 Favorite typeface….go!
That's like asking what your favorite movie is – It is always changing. (But I have to admit, the ultra-nerdy 5 hour Pride & Prejudice will always be in my top 3 movies).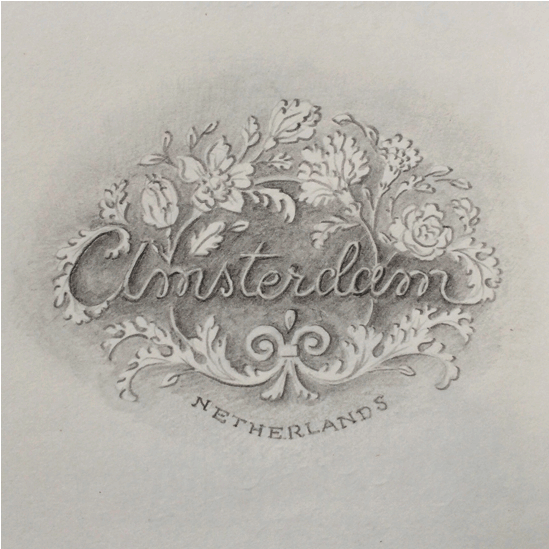 So you recently went on a European adventure for nearly 3 months . What was the most inspiring part of your trip? 
For me, most inspiring part was all of the incredible scenery. I got drunk on scenery every day!